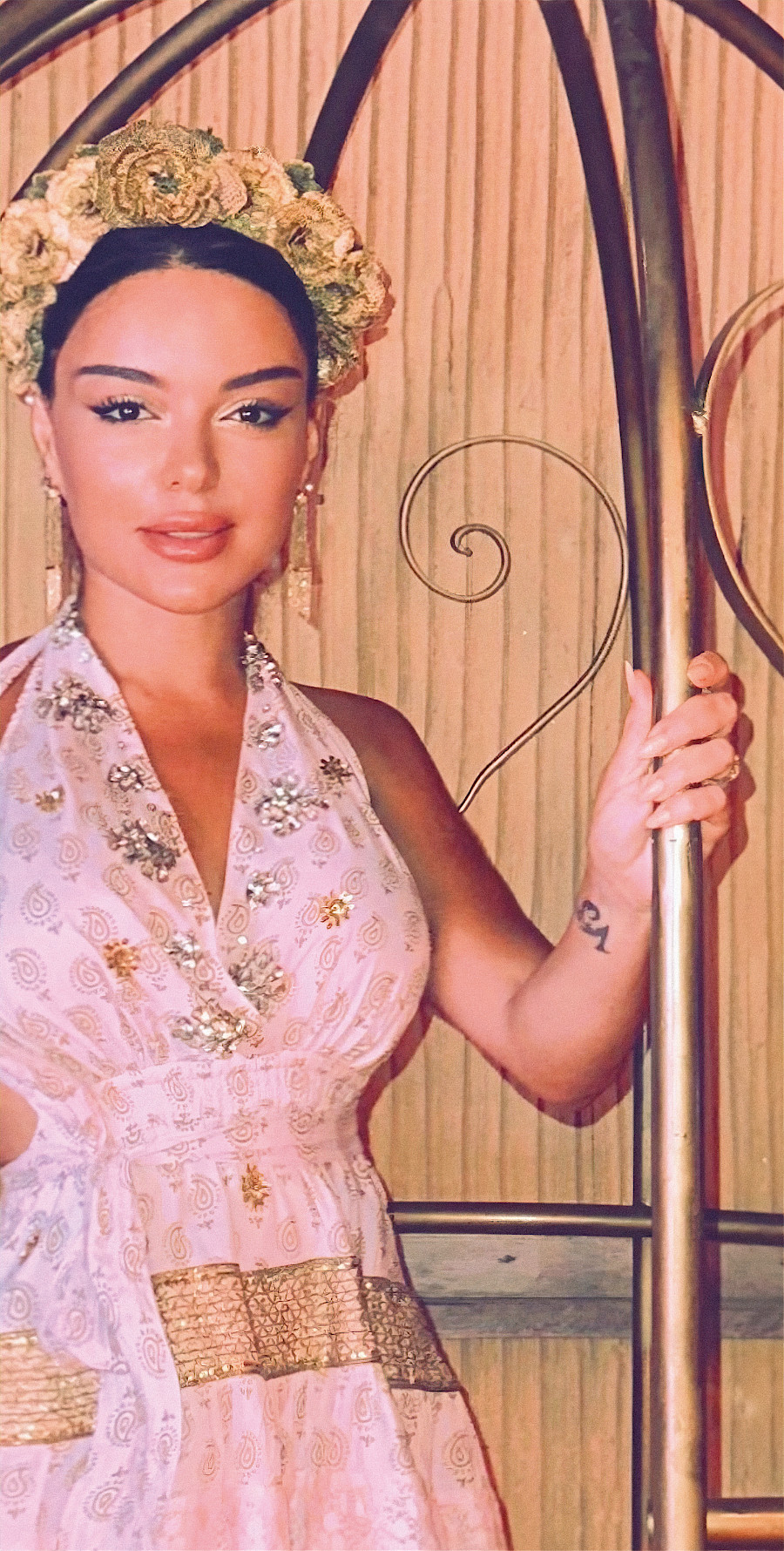 A quick-fire interview with Ulviyya Mahmud.
Favourite word?
La cuenta.

Why Spain?
For its honest, talented and warm people, and their love for food, relaxation, and dancing.
Favourite Spanish fashion brand?
Loewe, Bershka.
Most beautiful Latino woman?
Penelope Cruz, Salma Hayek, Georgina Rodríguez.
Favourite Spanish movie?
"All About my Mother" and "The Invisible Guest".
What inspires you in Latin culture?
The way they value their family and community, their open-mindedness, sincere passion, their hidden talents that they don't like to show off, their emotional intellect, and Bachata.
What is your favourite Latin dish?
Paella with vegetables.
Most attractive Latino male celebrity?
Ronaldo.
If you could have dinner with anyone from the Latino world, who would it be?
Zorro, Salvador Dali, Gaudi.
What is your favourite Latino song?
"Maria" by Santana and "Chan Chan" by Buena Vista Social Club.
Preferred city in Spain?
Madrid.
Why did you dedicate this issue to Latino culture?
I am very passionate and interested in their way of living. Also, the life expectancy in Spain is very high, the highest in the world after Japan.
Any advice for the readers?
One week is not enough in Madrid, maybe even whole life might not be enough.
Favourite quote?
"Obras son amores y no buenas razones."
("Acts are love and good reasons aren't.")